Search Homes Like An Agent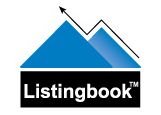 Let Listingbook help you find your dream home!
Through a special arrangement with the Multiple Listing Service,
We are pleased to be able to offer Home Buyers and Home Sellers
one of the most comprehensive searching
and home marketing tools available anywhere for FREE.
Listingbook allows you to search just like an agent and provides you access to Multiple Listing Service (MLS) data, public records, recent and past sales, community and school information, taxes, loan calculator, shopping and recreation, and much more.Find out why millions of buyers and sellers prefer Listingbook over any other online search. Your dream home is just a click away!
Contact me today and Sign up for a FREE Listingbook account.
For HOME BUYERS, Listingbook allows you 24/7 access to in-depth detail on all properties currently listed. Adjust your search criteria at any time. See details on any property that interests you, including days on market, price history, additional photos, virtual tours and much more. This information is refreshed every half hour, and so you can be assured you are looking at the most up-to-date information available anywhere. Daily reports will allow you to keep track of your favorite properties, new listings, and price changes without having to log in and search manually. With Listingbook you truly will be able to search just like real estate agents do.

For HOME SELLERS, Listingbook allows me to market your property with targeted advertising to the right buyers to help it sell faster — not just to OUR clients, but to ALL buyers who are registered with Listingbook and whose search criteria would include your property! Daily reports detail how many buyers have viewed your property on Listingbook and how many marked it as a favorite. You'll also be able to stay informed of changing market conditions. Wish you could see why the smaller house down the street is listed at a higher price? What is the new listing around the corner selling for? Listingbook lets you access that listing, its photos and virtual tours, 24/7 — at YOUR convenience.
Alka Kumar
Your Northern Virginia Realtor®
Samson Properties
3950 University Dr. Suite 209
Fairfax, VA 22030
Email: AlkaHomes@gmail.com